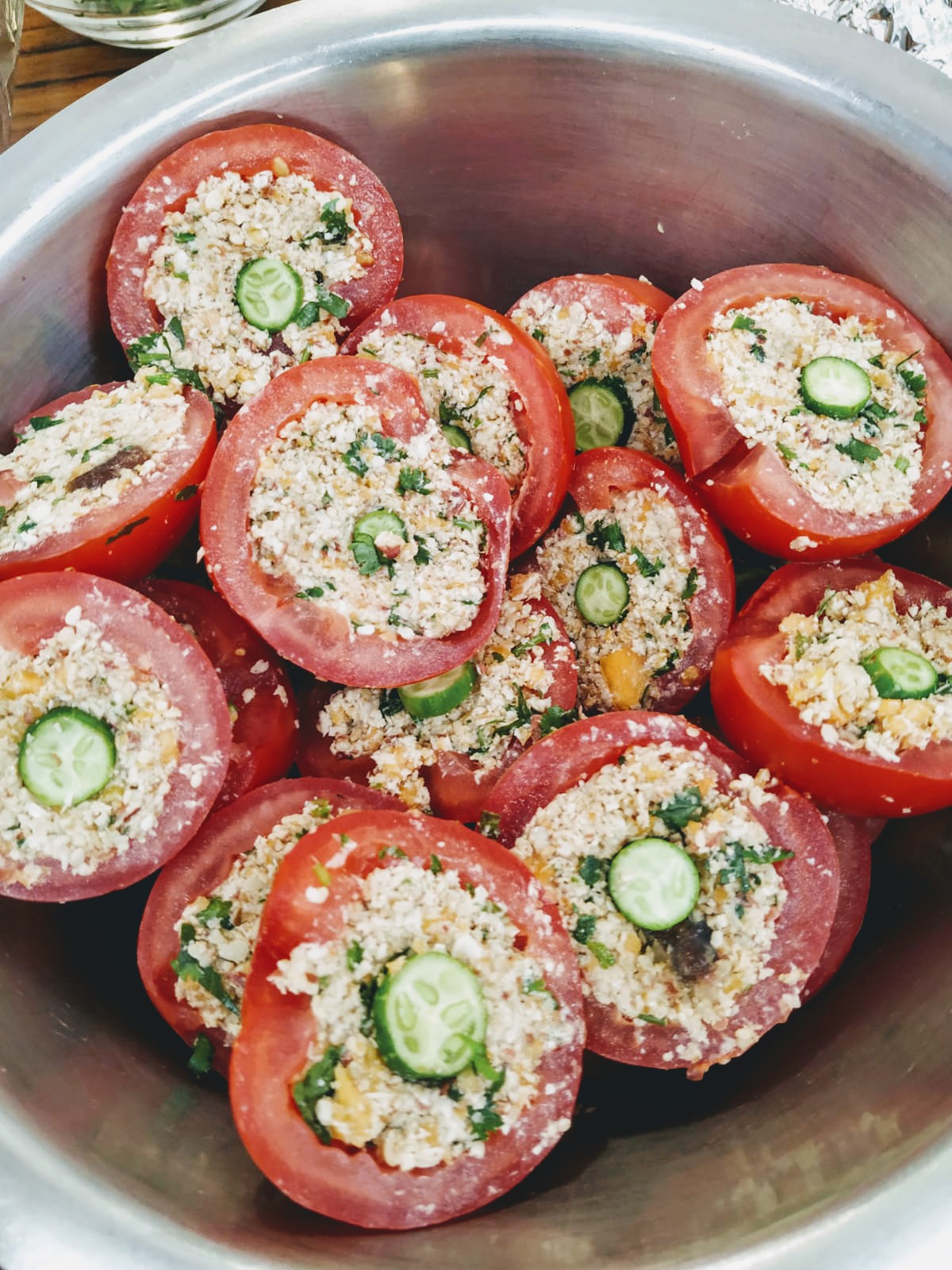 Ingredients for 10 servings
Stuffing
Coconut 1/4
Peanuts 60grams
Sesame Seeds 30grams
Butternut squash 90grams
Vegetable that is green throughout (e.g. french beans, capsicum, etc.) 30grams
Green chilli (according to taste)
Limes 120grams
Tindoda 30grams
Dates 40grams
Amchur (according to taste)
Garam Masalo (according to taste)
Rock salt (according to taste)
Container
Tomato (2inch or 5cm diameter max – not baby tomato)
Method
Stuffing
Coarsely grind peanuts and sesame and put the mixture aside
Finely shred the butternut squash. If not possible to shred finely then blend it with coconut, etc. below
Blend the coconut, chillies, salt, dates, amchur, garam masalo with lime juice
Finely chop the green vegetable (e.g. french beans, capsicum, etc.)
Mix all of the above together well and add spices according to taste
The stuffing is now ready
Container
Cut tomatoes into halves. (If you imagine the place where the tomato was stuck to the plant stem as the North Pole, then the cut should from North pole to South pole)
Scoop out middle and keep aside for use in other dishes e.g. shaak
Fill tomato half with the mixture and slightly press in
Garnish with a thin round of tindoda and the stuffed tomato is ready to be enjoyed!
Video Recipe/Pictures
Stuffed Tomato View 1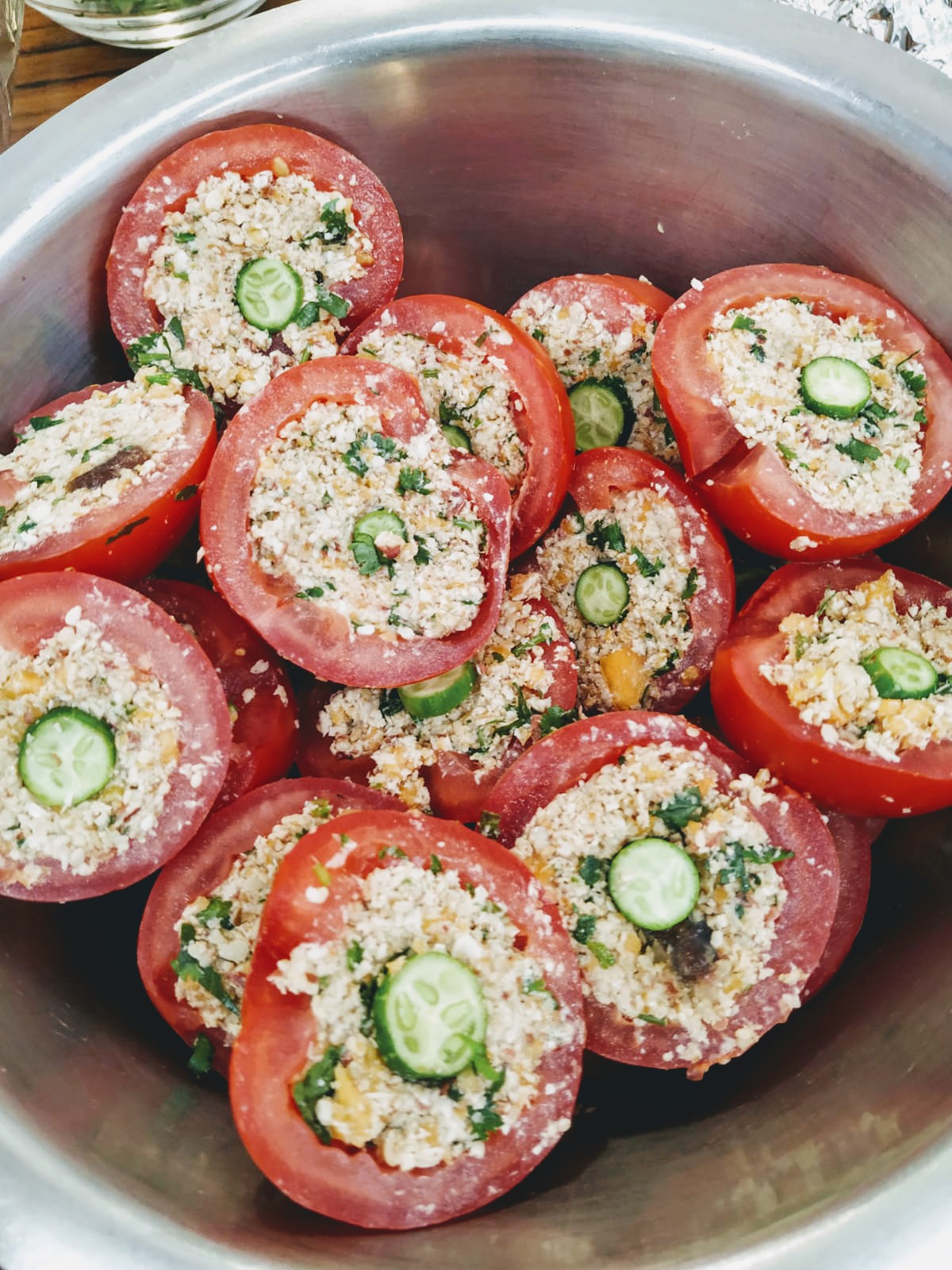 Stuffed Tomato View 2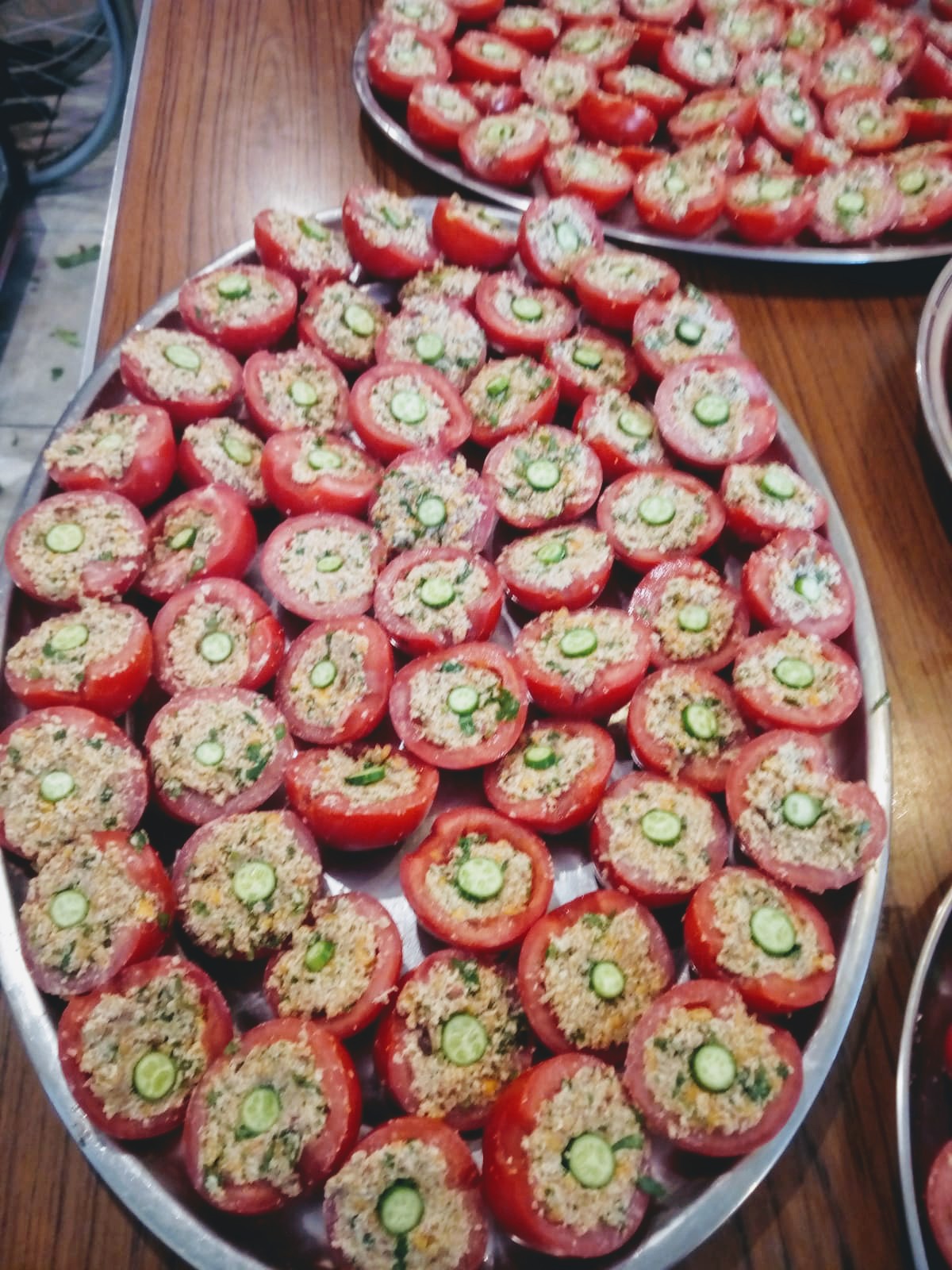 Stuffed Tomato View 3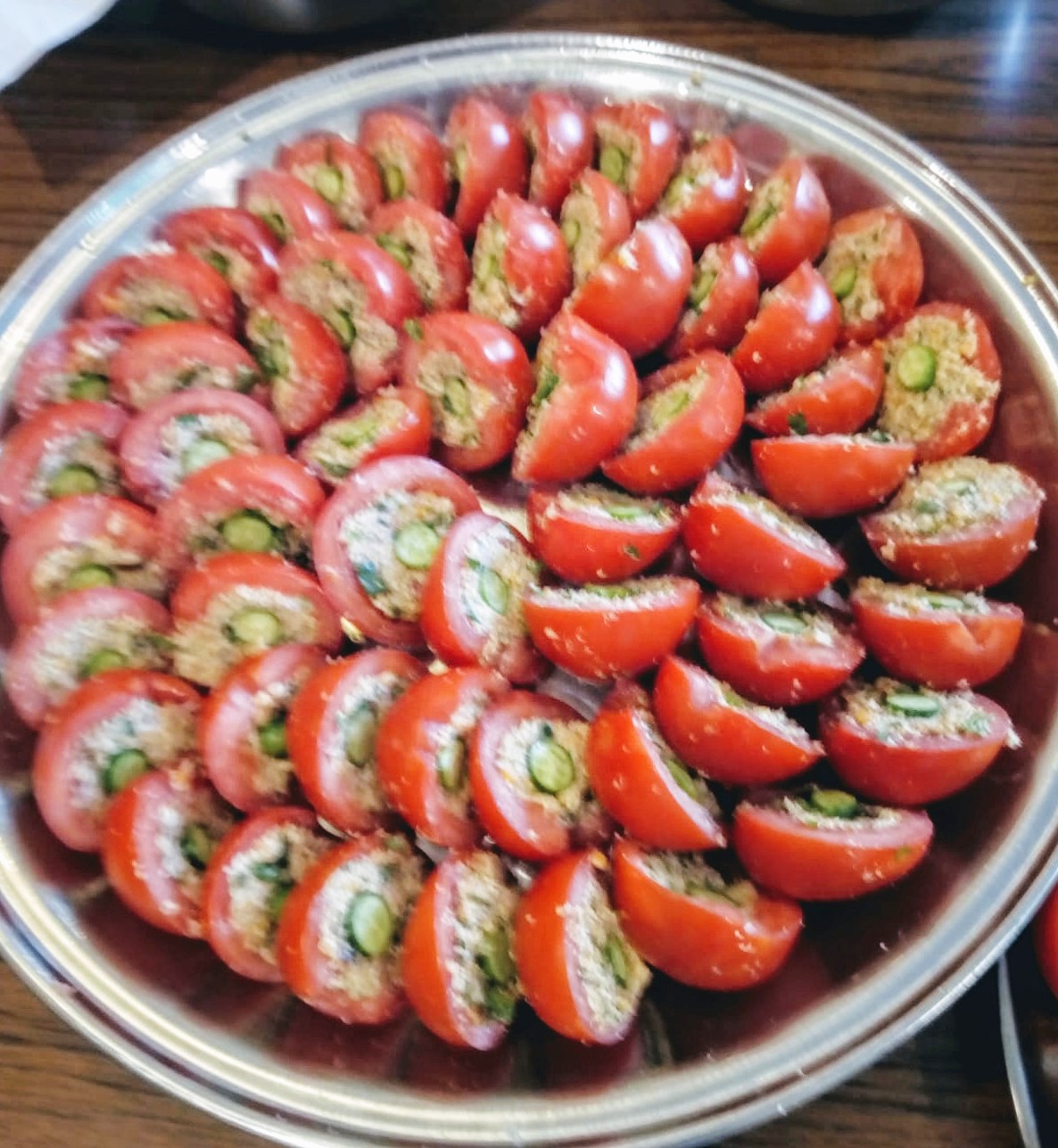 ×
×
×