Jain Vegan Why? & Recipes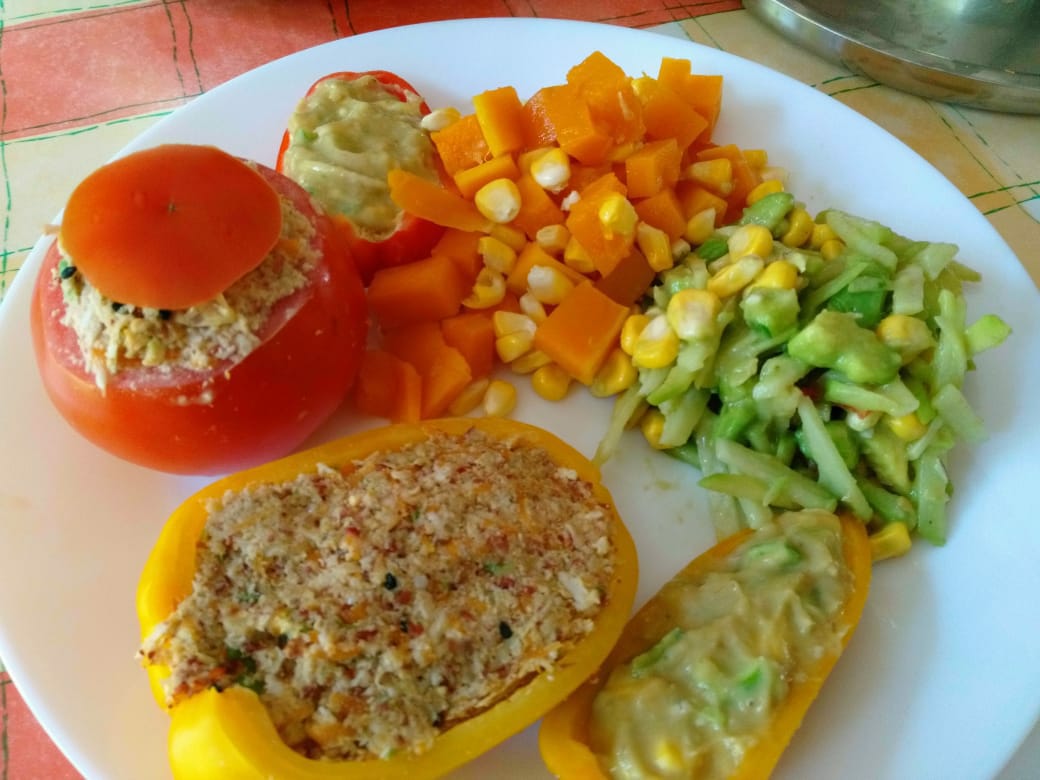 This guide is to enable the beginner to understand:
How to make tasty Jain Vegan recipes that are healthy for the body too.
Tasty Jain Vegan Recipes for Health
Use some juicy vegetables and grate them. This brings out some juice. Veg like cucumber, dudhi, courgette/zuchini, turya, galka, chayote etc.
Make it COLOURFUL ... Use different COLOURFUL vegetables ... i.e. make your salad look appealing by adding vegetable like red tomatoes, green-orange-red-yellow capsicums etc.
Use some vegetables that require chewing e.g. peas,. Sweet corn, butternut squash, lady finger, pomegranate, peas, fresh tender beans, etc
Make it tasty by adding:

lime juice, any spices and herbs OR
a chutney (could even be made from same vegetables with spices and lime). Or with addition of coconut/other nuts etc.

The quantities of the individual ingredients can be decided by yourself according to your preferences and availability (in addition to the number of people you are catering for). So you can experiment by altering the ratios of the ingredients to alter the taste and textures to make the dishes even more interesting!