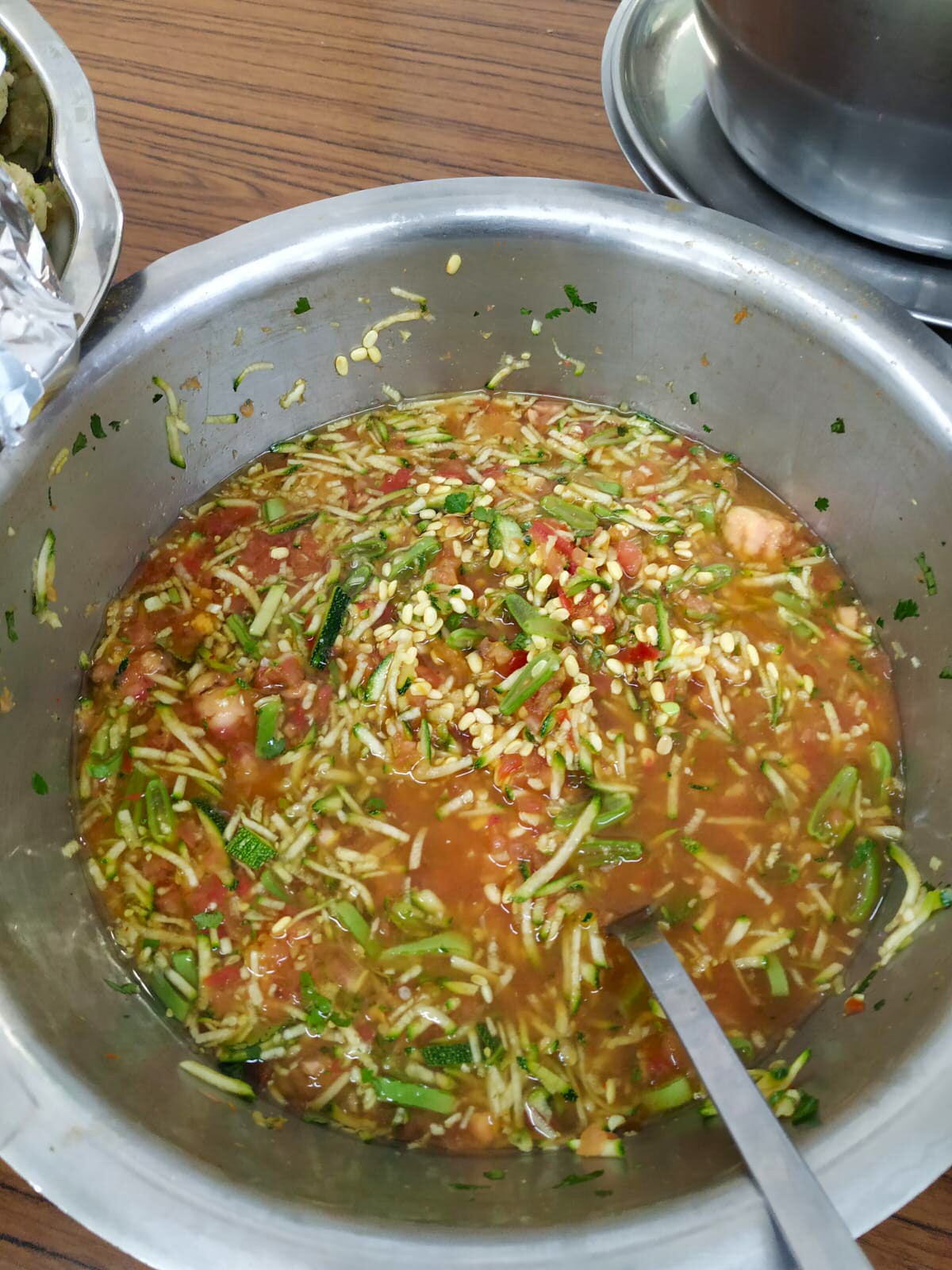 Ingredients for 10 servings
Mung dal without skin 100grams
Tender flat beans 30grams
Courgettes 130grams
Limes 60grams
Tomato 300grams
Grated fresh coconut 1/4
salt, jeeru, dhania seeds, chilli, hing, haldi (according to taste)
Vegetable that is green throughout (e.g. french beans, capsicum, etc.) 30grams
Method
Sauce
Blend the scooped out tomato (if available from the stuffed tomato recipe), tomato, lime juice, some spice
Add spices to the blended mixture, to taste, to finish the sauce
If sauce needs sweetness, then blend dates with some sauce and mix with the rest
Shaak
Soak the mung dal for 4 hours (bit longer is also OK)
Shred the coconut
Grind the jeeru and dhania seeds
Shred the courgette
Finely slice tender flat beans
Finely chop the green vegetable (e.g. french beans, capsicum, etc.)
Add the mung dal, shredded courgette, beans, green vegetable, shredded coconut and coriander to the sauce
Add spices to complete the shaak if needed
Serve with Petis / Idli OR enjoy just on its own!
Video Recipe/Pictures
Raw MungDal Shaak View 1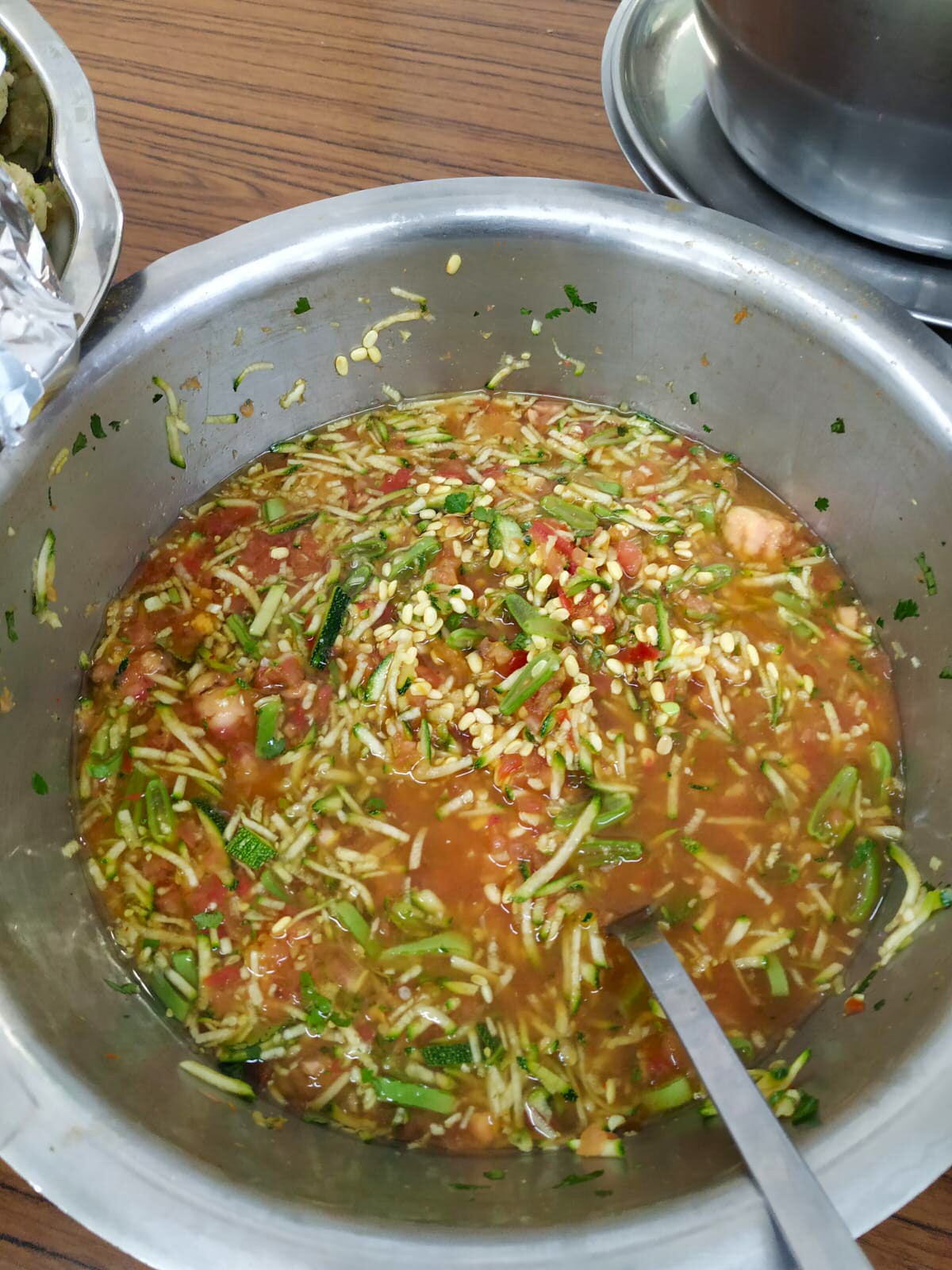 Raw MungDal Shaak View 2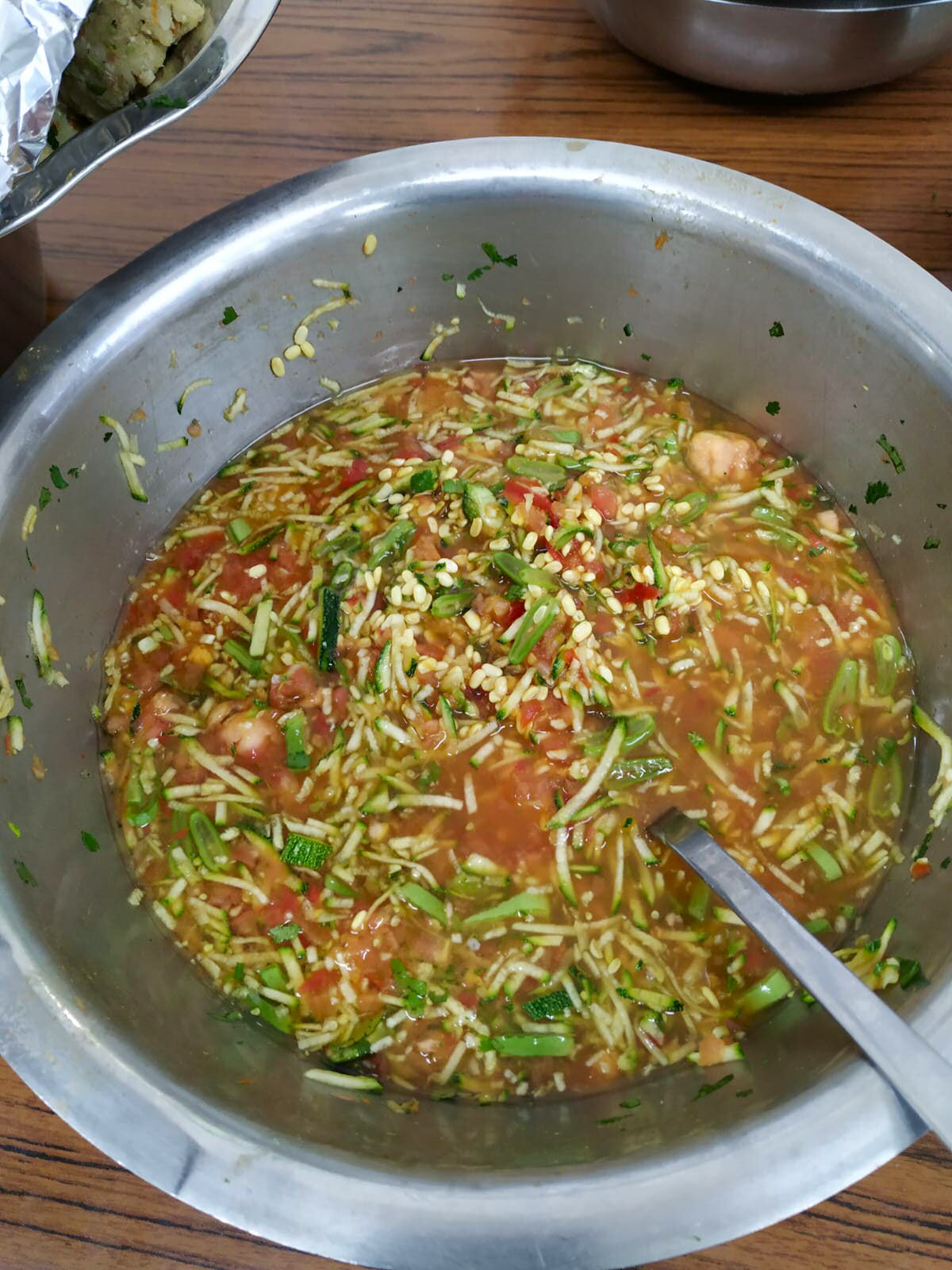 ×
×