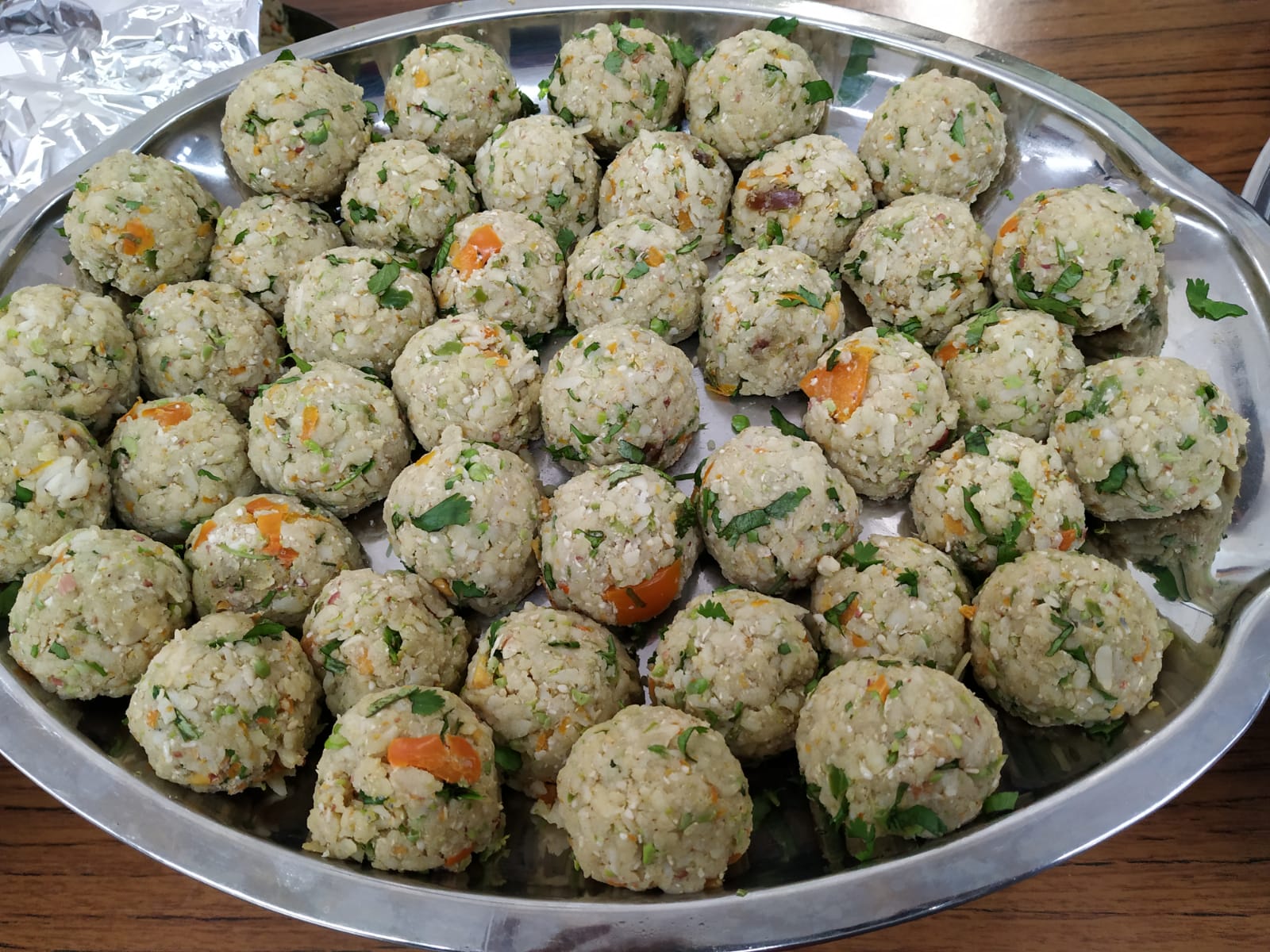 Ingredients for 10 servings
Thick Pava 250grams
Green capsicums 120grams
Peas 75grams
Orange peppers 75grams
Vegetable that is green throughout (e.g. french beans, capsicum, etc.) 30grams
Green chilli (according to taste)
Limes 60grams
Rock salt (according to taste)
Method
Shell the peas and then wash them
Crush the peas in a food processor
Coarsely chop the orange and green peppers in food processor
Make a paste of the lime juice and chillies
Add all the above into a mixing bowl and mix well. Taste and add salt as required
Wash pava quickly in water (they break up if too wet) and immediately strain in colander or strainer
Add some pava at a time to the veg mixture and mix thoroughly. Consistency should be of dough type (make sure there are enough pava)
Take a small portion of dough and flatten into Petis/Idli shape – if this works dough is right
If the mixture falls apart add more pav
Use all the dough to make Petis/Idlis! For speed you can also use a round deep spoon to squeeze the mixture into and pop the Petis/Idli out.
Serve with Sweet Red Chutney and Hot Green Chutney OR Raw Mung Daal Shaak OR even just on their own!
Video Recipe/Pictures
Petis/Idli View 1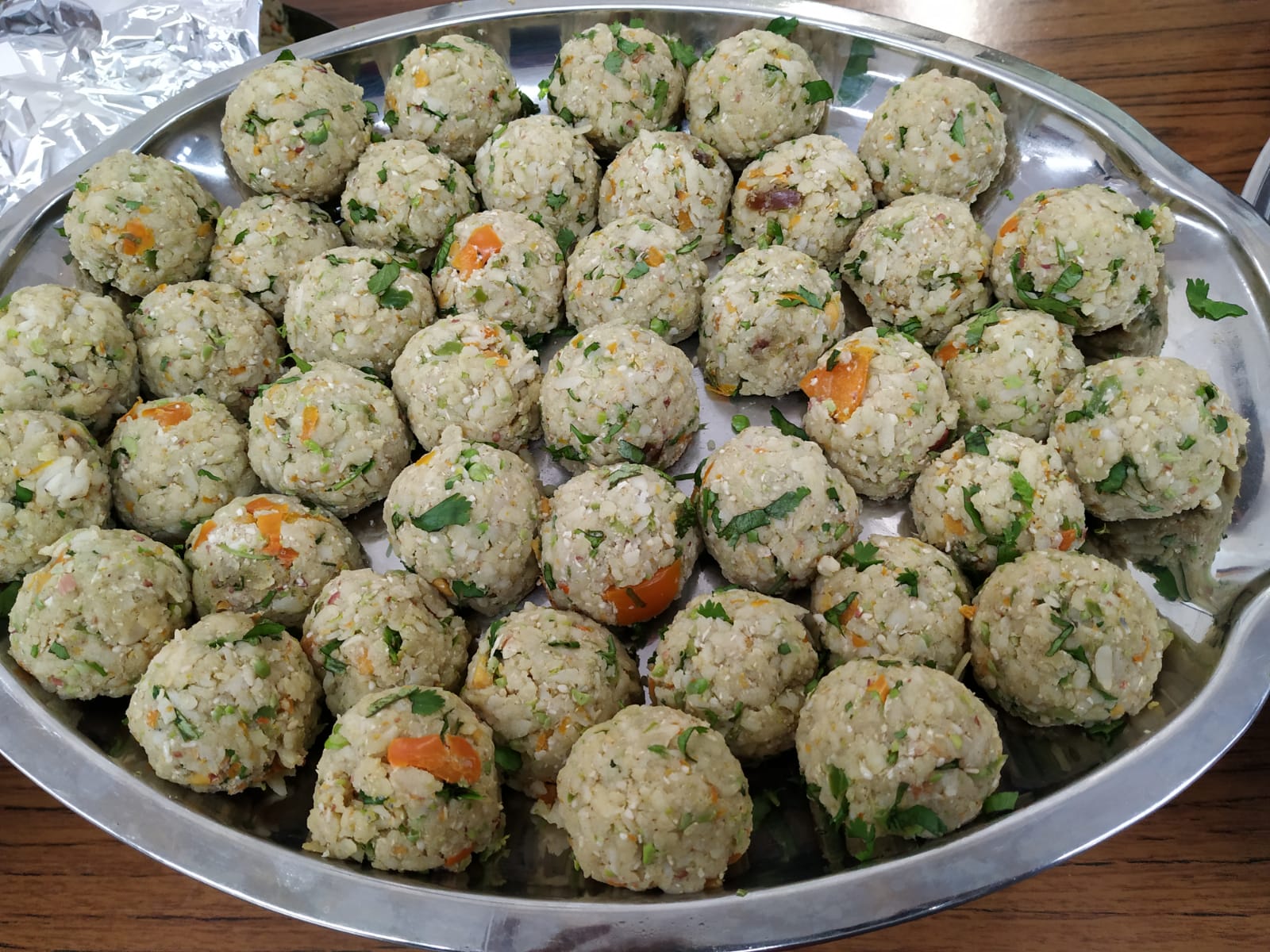 Petis/Idli View 2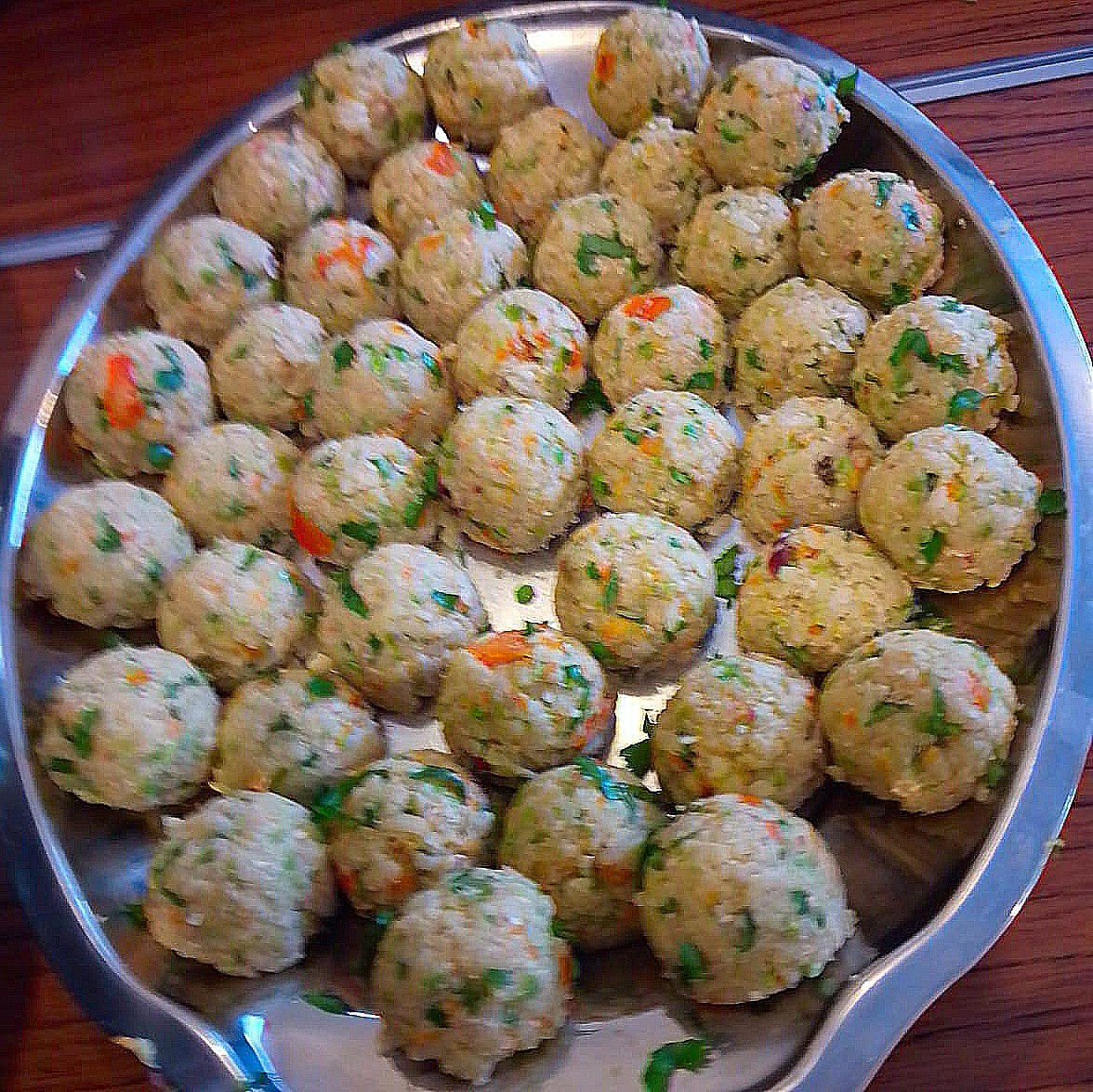 Petis/Idli View 3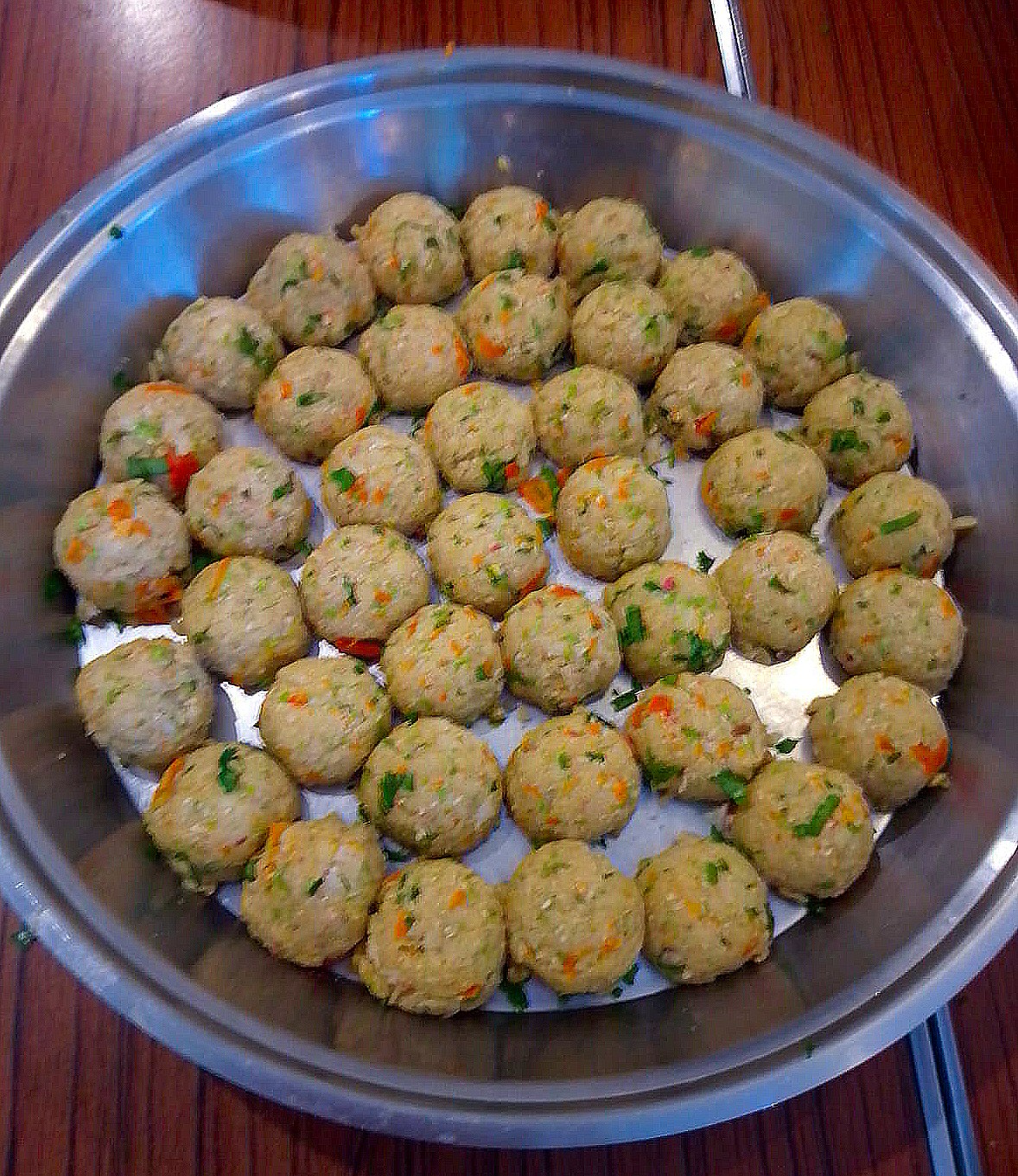 ×
×
×